When it comes to selling property,
no one better understands the value of effective marketing better than DNG Kelly.
Why choose to sell
with DNG Kelly
Our team
has the experience and knowledge to get the sale agreed.
Our innovative sales and marketing solutions
ensure that DNG clients achieve fast and consistent results.
Our sales agents
have extensive local knowledge of the property market and can give you the best advice for achieving a sale.
Our agents
are trained to get the best price possible for each property entrusted to them.
Our cutting-edge marketing campaigns
cover digital, social and print media. There are a variety of affordable advertising options that can be explained by our agents prior to publishing your listing.
Our brochures
are created to reflect your property in the best possible light. We treat every property and client as an individual and work closely with them to ensure we deliver the best possible promotional materials.
Our distinctive and eye-catching 'For Sale' boards
mark the sign of a quality property and can increase viewing numbers by up to 15%. We have designed a range of board sizes to suit every type and style of property.
Presentation and
timing are everything?
You can choose one of our professional photographers to accompany our agent or use one of our sales agents who are trained to take professional photographs, produce floor plans (where required) and write comprehensive property descriptions, this can be dealt with in just one visit. We will also advise on the best ways to present and market your property to maximise the price.
As members of the nationwide DNG Group we have access to 'DNG Live' – Ireland's leading digital technology for Selling Property. This strategy includes DNG 3D Virtual Tours, DNG Plus, DNG Virtual Valuations, DNG Live Chat, DNG Online Auctions.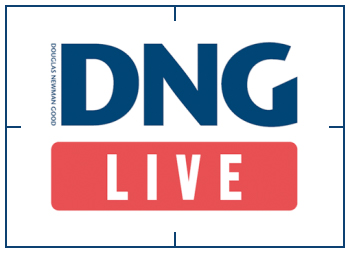 Get your Home
Ready for Sale
Our agents can also give you advice about getting your Property equipped for sale. The initial impression that your home makes is long lasting.
Concentrate on first impressions, as a well maintained exterior is an important part of showcasing your home. Potential purchasers need to imagine themselves living in your house. One important aspect is to showcase as much counter surface space and floor space as possible. Put things you don't really use on a daily basis in the attic or in storage. A fresh coat of neutral paint, new tiling or lino can do wonders to smarten up a tired-looking kitchen or bathroom. If you'd rather not re-decorate, it is still essential that your property is clean and smelling fresh before every viewing. Getting professional cleaners in at the start of your sales campaign can really make the place sparkle and will be money well-spent.